Order your favorites with foodora
Get home delivery from your local restaurants
WHAT ARE THE PERKS?
✓ Your local restaurants gathered in one app.
✓ Enjoy take away food from your favorite restaurants in your own living room.
✓ Order online with a few clicks.
✓ Easy online payment.
✓ Delivered wherever you are within a short period of time.
HOW DOES IT WORK?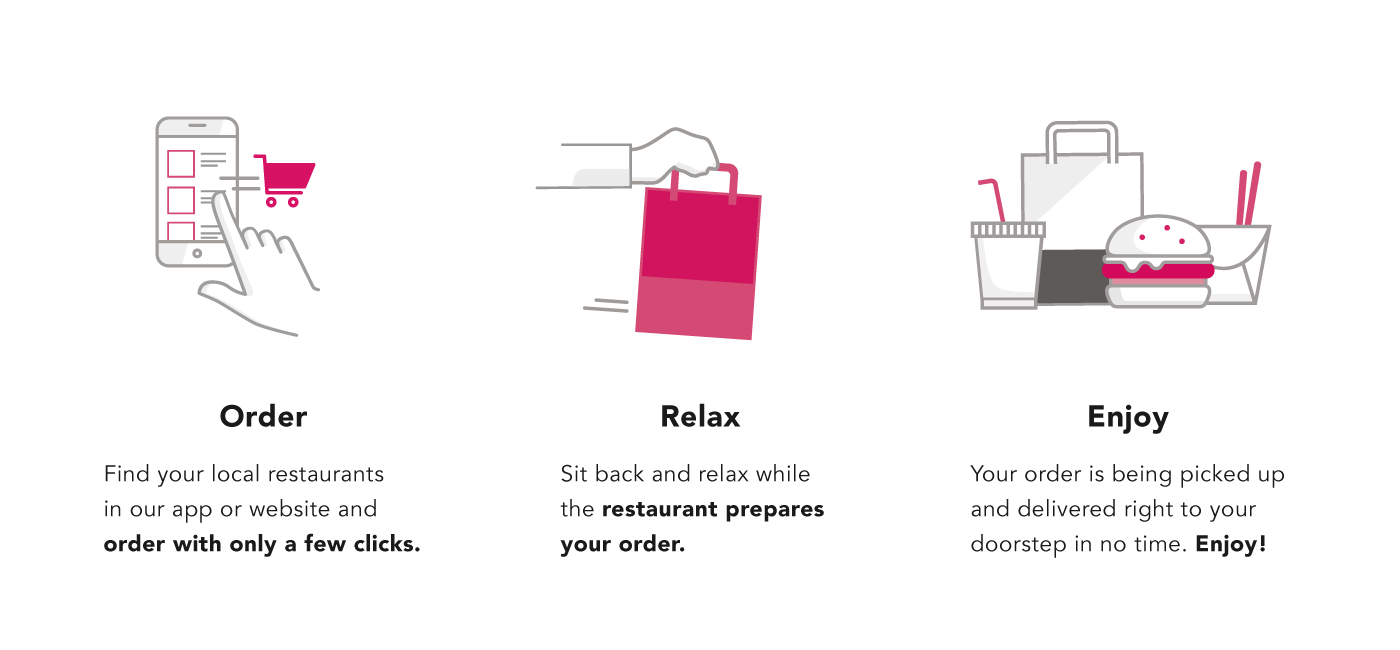 WHEN TO USE IT?
Empty fridge and no energy for grocery shopping? No problem, we've got you covered.
Hectic day? Preorder dinner and get it right to your doorstep.
Too tired to cook? Relax, the restaurant will happily do it for you.
Craving your favorite, but prefer to stay inside? Enjoy restaurant food in your own living room.
Running between meetings? Order lunch or overtime food straight to the office.
WHERE ARE WE?